Richard and Frederique Chesher

New Caledonia and Vanuatu Tourism Photography by Richard and Frederique Chesher
I have been an avid photographer since I was a child. By the time I was 10, I had my own darkroom and processed films and prints in black and white and then in color. In 1959 I began doing underwater photography in support of my activities as a professional diver and later as a graduate student in marine sciences. I assisted the professional underwater photographer Jerry Greenberg in south Florida and worked as an underwater photographer for Ribikoff Oceanics and Westinghouse.
My first published images appeared in National Geographic Magazine in November 1966, and since then, my scientific and travel photographs have beeen published in so many books and magazines that I have long since lost track of them. My photo agents in London and New York send me lists of sales from time to time.
In 2000, Frederique and I began production of travel guides and cruising guides to Vanuatu and New Caledonia and specialised in hotel, resort, and tourism photography. Our images of 46 Vanuatu hotels and resorts and 50 New Caledonia hotels, resorts and gites have appeared on magazine covers, wholesale travel catalogues, websites, magazine and newspaper articles around the world.
We use special high dynamic range photography so you can see inside and outside of a hotel room just as if you were standing in it.

la Promenade Hotel, Noumea
We also employ extreme depth of field photography so everything is in focus, from close up to far away.
And we take photos even at night. Always achieving perfect lighting conditions.
You can see more of our hotel and resort photography on:
www.accommodation-photos-new-caledonia.com and www.accommodation-photos-vanuatu.com
Virtual Reality Photography
Over the past 5 years we have worked on the leading edge of the new frontier of virutal reality spherical images. Our virtual reality tourism pictures of New Caledonia and Vanuatu appear on google earth and it's associated website 360Cities.net. They have had well over 1 million views.
in 2016 Frederique and I published a Virtual Tour of the New Caledonia Lagoon, presenting sphere images of New Caledonia seascapes, including spectacular New Caledonia beaches, under/overwater sphere images, underwater super panoramic sphere images, and sphere images of New Caledonia lagoon sealife including New Caledonia sea birds, fish, turtles, corals and activities like diving and sailing..
Our popular interactive virtual reality photographs of hotel rooms place the viewer in the room, giving an unequaled experience of the room. The images can be quickly and easily embedded on any website.

Escapade Overwater Bungalow Noumea in Noumea
We also developed the first underwater sphere images that bring the fascination of the coral reef onto computers around the world. The first one of these underwater sphere images to be published on Google Earth drew more than 100,000 visitors in the first 5 months. These are "Billboards on the Information Highway" and allow visitors to go directly to the websites of our clients.

Diving New Caledonia Amedee Island in New Caledonia
South Pacific Activities Photography
In addition to hotel and resort photography we have photographed most of the tours and activities in Vanuatu and New Caledonia.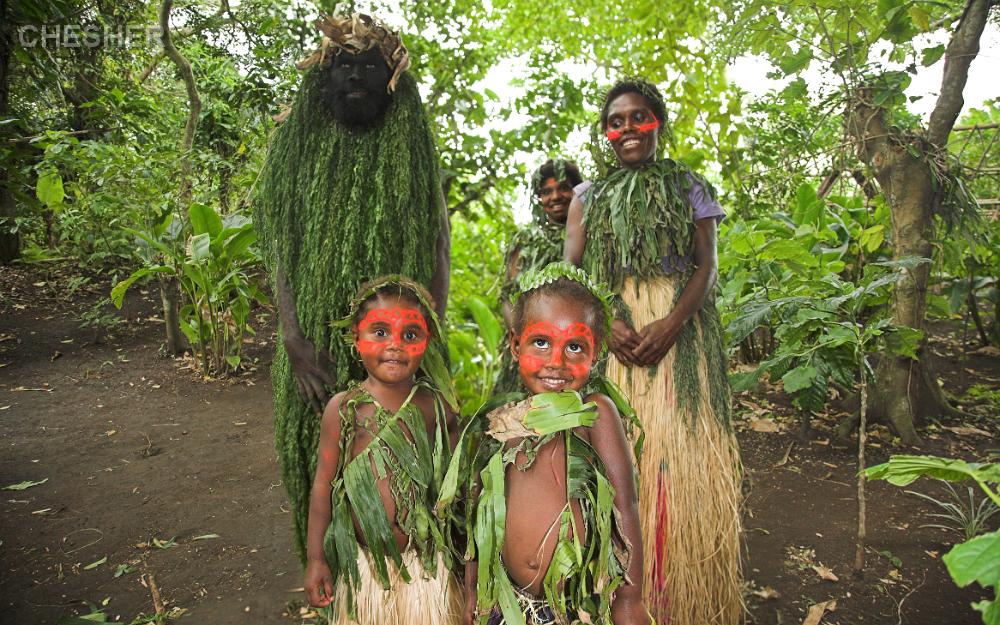 This includes photography for the Vanuatu airlines and the New Caledonia airlines, Photography of Vanuatu tours and New Caledonia tours, Vanuatu weddings and New Caledonia weddings, Diving Vanuatu and Diving New Caledonia
Our photos help to market the destinations and the individual businesses. Many of them appear on billboards, posters and even buses. The under/overwater photograph below that we took for Mary D enterprises has been successful on magazine covers, magazine advertisements, buses, and posters.
You can review hundreds of our pictures of New Caledonia Activities and Vanuatu Activities images on:
imagesvanuatu.com, imagesnewcaledonia.com and newcaledonialagoon.com
South Pacific Culture and Wildlife Photography
As a biologist and long term resident of the Pacific Islands, Frederique and I are enthusiastic photographers of the culture, scenic beauty and wildlife of the South Pacific. Our special high dynamic range and super depth of field photography sets our photos apart from all the rest.
Vanuatu is a treasure trove of cultural images.
New Caledonia's culture is completely different than Vanuatu. In Vanuatu 99% of the people are the indiginous Melanesian people. In New Caledonia, there is a blending of cultures from Melanesia (acutually originally from Papua New Guinea), Europe, Polynesia, Indonesia, China and other parts of the world.
Using time-stretch and high dynamic range panoramic photography we capture the feeling of the powerful forces of Vanuatu's Yasur Volcano:
And the flow of New Caledonia's waterfalls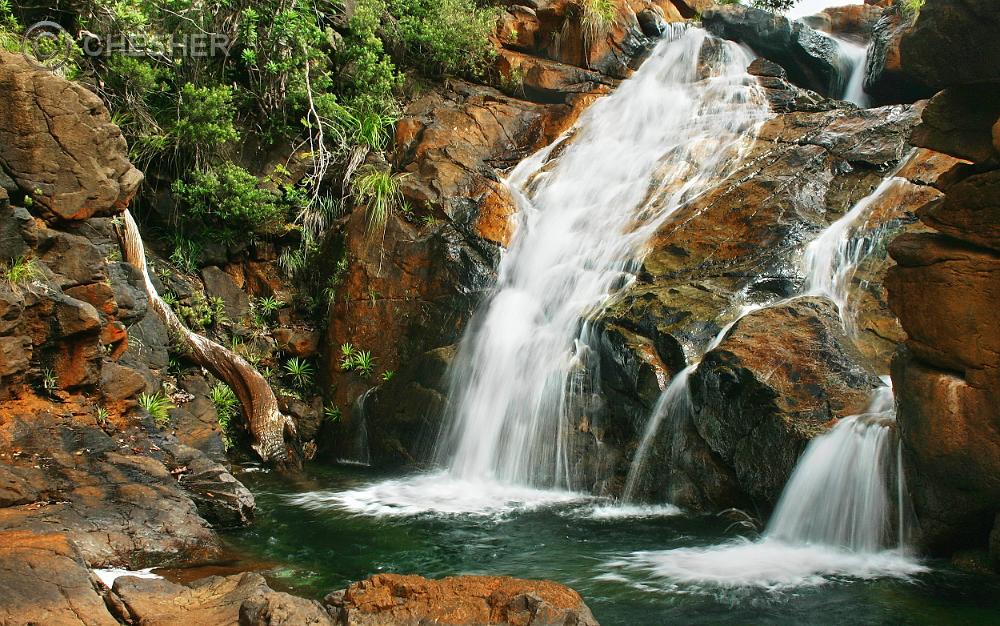 Our sphere images bring these waterfalls to life:

GR©NC1 Cascade de la Rèviere du Carénage in New Caledonia
New Caledonia has the world's largest lagoon and it is designated as a World Heritage Site because of the diversity of marine life. We are developing an extensive photo library of the New Caledonia lagoon from every part of the country.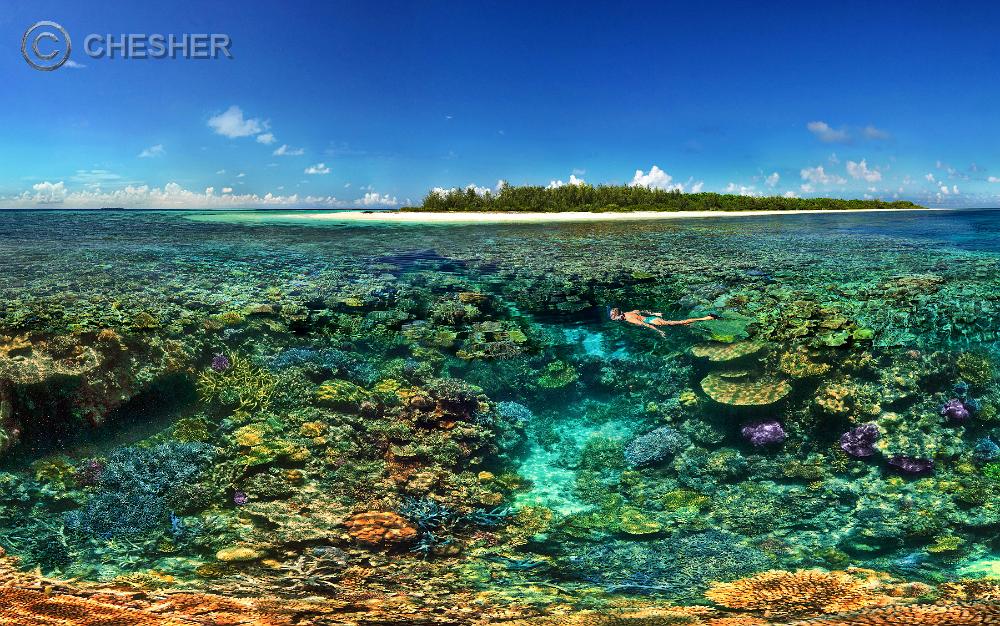 And our innovative underwater sphere imagery brings the New Caledonia lagoon to life

Ua Coral Reef New Caledonia in New Caledonia
See more of our New Caledonia and Vanuatu cultural, scenic, and lagoon pictures on: newcaledonialagoon.com,
imagesvanuatu.com and imagesnewcaledonia.com
Web Site Promotion and Photography
Our photography is also a way to improve the web traffic for any tourism activity. The sphere images on Google Earth attract thousands of people and help promote the activities and locations where they were taken.
Our photography has also helped New Caledonia become one of the major destinations for Superyachts cruising the South Pacific.